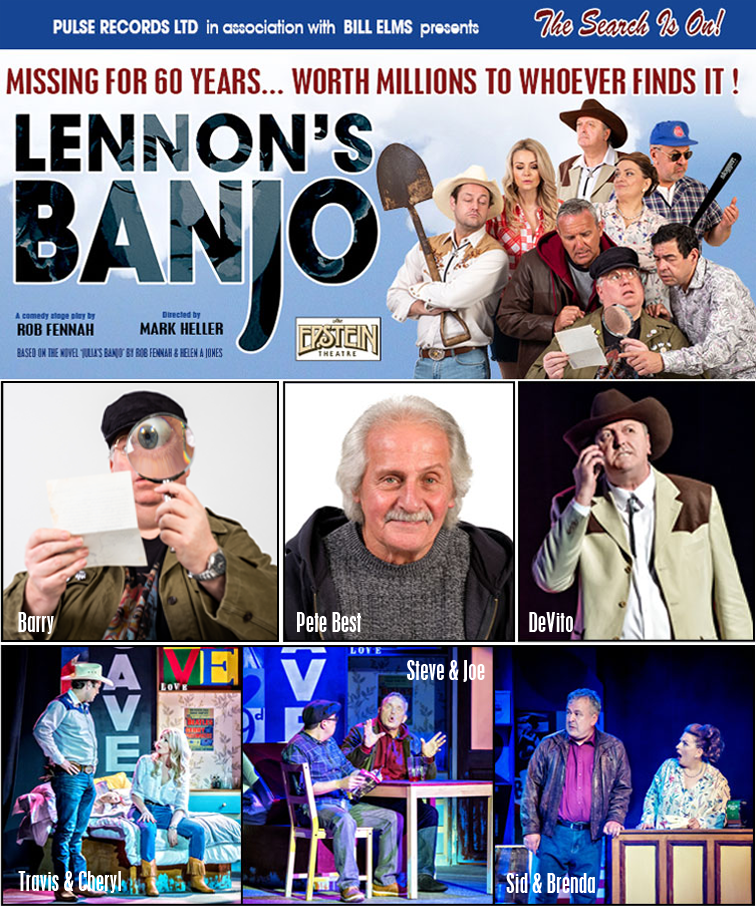 (LtoR) ERIC POTTS, STEPHANIE DOOLEY, DANNY O'BRIEN, ALAN STOCKS, PETE BEST, ROY CARRUTHERS,
MARK MORAGHAN, JAKE ABRAHAM & LYNN FRANCIS.
"The very first tune I ever learned to play was 'That'll Be The Day'. My mother Julia taught it to me on the banjo, sitting there with endless patience until I managed to work out all the chords." JOHN LENNON

When Beatles tour guide Barry Seddon finds a letter written by John Lennon he unearths a clue to the solving the greatest mystery in pop history - the whereabouts of Lennon's first musical instrument which has been missing for 60 years. But Barry's loose tongue alerts Texan dealer, Travis Lawson, to the priceless relic. In an attempt to get his hands on the letter and the clues within he persuades his beautiful wife, Cheryl, to befriend the hapless tour guide and win his affections. The race for the holy grail of pop memorabilia is on! 
For PRESS PACK (Click Here)

For FLICKR PHOTO GALLERY (Click Here)


<FOLLOW US ON FACEBOOK
for the latest UK tour news, photos, videos & chat.

Lennon's Banjo is based on the novel 'Julia's Banjo'
written by Rob Fennah & Helen A Jones. For more information about the book...Please visit:
www.juliasbanjo.com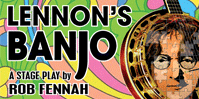 BUY TICKETS NOW
Click image above.


2018 Sponsors: Hard Day's Night Hotel / The Beatles Story/
The Cavern Club / The Beatles Shop / Visit Liverpool / Beatles Magazine